Metallothionein I / II ELISA Kit
For the simultaneous determination of metallothioneins I and II
in serum, plasma, urine, and cell culture supernatant.

♦ Widest assay range of any MT ELISA kit (640 to 10,000,000 pg/mL).

♦ For human, rabbit, mouse, rat, fish, and other animal samples.

♦ Reacts with native metallothioneins (<5% cross reactivity with recombinant MT).

♦ Measures metallothioneins I and II simultaneously.

♦ Superior research tool for studies of oxidative stress and disorders such as
autism, cancer, Alzheimer's disease, Menke's disease, Parkinson's disease,
Pick's disease, Wilson's disease, and liver diseases.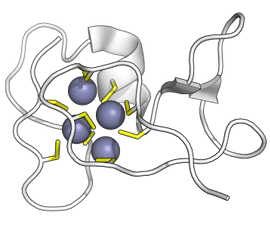 SEE FLYER
SEE DETAILS